Do you sell a lot of your products through a wide range of online channels and platforms? If you do so, you may be familiar with the problem of huge time losses with every product or price update. By experience, we know that there is a solution to every problem. And that's where Cloudway comes in!
Reducing the time to market
With every product or price update, a dedicated team of marketeers has to be prepared to adjust all the online content. Unfortunately, this process is still done manually, which comes with a lot of delays and inefficient circumstances. This way, your amount of data is exposed to many sizable vulnerabilities by those manual adjustments, which is noticeable on many levels. For instance, price promotions that are not available or visible on every platform at the same time, causes a lot of inconsistency in pricing and product campaigns. A situation you'd better avoid, for everyone's sake. Those actions could be easily extracted to one single click; so stop wasting time, welcome efficiency and stay focused on your main tasks! This way, the system will gain more trust of marketeers and in turn, it'll be possible to restore those inconsistencies themselves.
Cloudway meets Signify
Signify (formerly Philips Lighting) could completely relate to the importance of fast and efficient publication. Due to their multichannel approach, it is essential to keep all content constantly up to date across multiple outputs at scale. They were able to achieve this goal with success after teaming up with Cloudway; a mutual beneficial cooperation was born! At short notice, we got to know the business of Signify in order to understand their culture and values. An important step for both, because we, as Cloudway, wanted to respond to their needs in the best possible and optimal way. Because of the great cooperation between technical and business employers, we managed to build a complete serverless platform in the short run.
Serverless = effortless operations
We built PCP (Product Content Publication) on Signify's current PIM (Product Info Management) system. This system facilitates quick and efficient feature updates. By using an event driven architecture, the PCP platform is now processing product updates within minutes, instead of hours or even days. This makes the update available on every channel and platform within a quarter of an hour regardless of the amount of channels; so now marketeers don't have to suffer anymore from loads of stress when making a mistake and not being able to fix it right away!
With the AWS technology, the microservices in PCP and the cloud native story Cloudway uses, they are able to reduce the time to market and support new output channels within a couple of weeks. How? By doing qualitative software development with the services of different cloud providers, such as AWS, of course! And with success, it seems; after four months of global production, we haven't noticed operational issues in this highly distributed system yet.
"This is how cloud native applications should be built."
~ Signify
And now: the results
The final results came after an intense period of development, testing and deployment. Giving Signify the agility to extend not only the PCP, but also their business and market quickly. The marketeers who are usually responsible for the whole update process can now finally focus on their core business. We made sure their time is spent more efficiently and that they could meet the market's needs more quickly. In a few weeks, they are able to add a new output channel in order to approach a new market or generate new business.
More innovation was brought into Signify. After we presented the system and our way of working, the architects of Signify were very delighted with our approach.
With the help of Cloudway, Signify is now also able to keep an overview of the costs, in order to know what is more cost effective. Currently, they are putting more effort into a continuous cost improvement, based on new insights and new services or features of the cloud.
So, keep in mind: every cloud has a silver lining. Our silver lining went by the name: Signify. Is your company the next sun that shines above our clouds?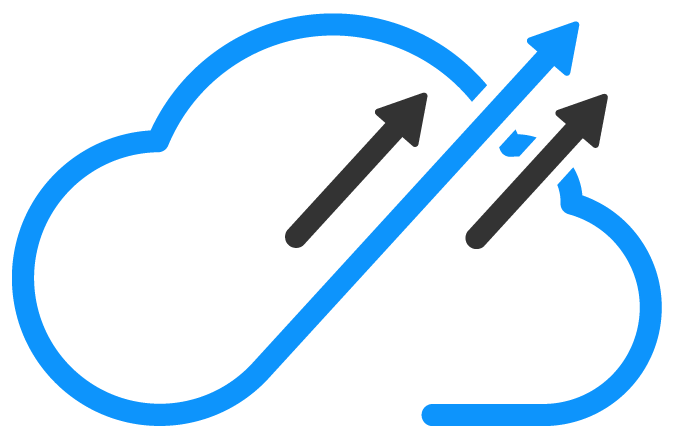 Cloudway's serverless design created a faster 'time to market' and in the end that's what we're all looking for.
Are you also in need of a serverless approach? Would you like us, as Cloudway, to get the cloud into your application? When you're ready! Let's talk!
Hungry for more? Go check out our other projects!