Many technology solutions are labeled way too soon as the 'next big thing'. But in the case of Google Cloud Platform it might be the full truth. You don't believe it? Watch out!
After working for many years as a consultant for Cloudway (cloud native development), it was time for Nick to take up the next challenge. As Cloudway had the objective to offer cloud native development on a wide range of platforms, Cloud Solution Architect Nick decided to establish a Google Cloud focused entity within Cloudway.
"Speaking to different people within Xplore Group, I tried to identify lesser utilized technologies with a huge market potential. And that's how a few years ago I stumbled onto Google Cloud Platform. I started gathering information, building knowledge and obtaining the necessary certificates. We started using it in internal projects and soon helped various clients in their own Google Cloud journey" Nick starts.
Excited to jump on the bandwagon? Definitely read on!
Why Google Cloud Platform?
Google needs no introduction. Everyone knows Google and their services (search engine, Google Analytics, Gmail, Google Maps...) they're offering. And more important: Google is perceived as one of the best software suppliers all over the world.

Google's consumer services have an impeccable reputation. They have the stature of never being down. Something today taken for granted, but in which other technology companies still struggle with.

Innovation is of paramount importance for Google: machine learning, image recognition, analytics... Google is ahead on all fronts.

As we have in-depth knowledge about other Cloud providers like Amazon Web Services, it's easy to translate this expertise to Google Cloud Platform.
Google Cloud Platform... A story of many benefits
As a user of Google Cloud Platform, you'll benefit immediately. One of the key advantages is you can build your own applications to be as resilient as Google's. They deliver to customers on a pay-as- you-go basis. As an extra benefit, they are a huge proponent of Open Source software and by doing so you run less risk to be committed to just one provider.
Cost competitiveness is also an important aspect of the Google Cloud Platform technology. A great example of this, is the 'lifecycle manager' the platform offers, a way to offload or delete objects that haven't been used in a pre-defined time. This is just one of the examples helping you to keep your bill lean and mean!
Furthermore, Google is the only cloud provider with a Belgium-based data center. It goes without saying that this is a major advantage for Belgian companies which want to run their applications on Google Cloud Platform, especially in terms of performance.
And last but not least: the support Google delivers is impeccable. They offer a bunch of step-by-step examples, how-to documents and several guidelines. Something absolutely essential for a concept which can sometimes be overwhelming for new users.
Being part of Xplore Group: "Choose your own adventure"
Since Xplore Group was involved in the start-up of this project, it is important to illuminate the advantages of being an entrepreneur within the technology cluster.
Both support and own initiative have a high priority at Xplore Group. On the one hand they are encouraging potential entrepreneurs, using different competence centers. They allocate the necessary resources to help you achieve your predefined objectives. Or put differently, operating under Xplore Group is a great way to enrich yourself as a company, expand the internal knowledge and subsequently realize organic growth.
But Xplore Group also attaches great importance to entrepreneurial freedom and individual initiative. You get the chance to define your own short- and long-term targets, to explore new opportunities and to experiment. In short: choose your own adventure within an enriching environment.
Making processes more efficient = key
We are supporting both start-ups and multinationals. Up to now, Google focused more on the investment in their technology, rather than on sales. That's why Google Cloud Platform is not that well-known, especially in Belgium. It's our objective as a Google Cloud partner to put this cloud solution on the map even further and to introduce it to key technology players and customers around the world.
Let's build a success story together!
"Today, we're already executing different Google Cloud projects. The most satisfying aspect of doing this kind of effort, is seeing instant results and the many benefits the companies you're working for, get out of it." Nick states. In short notice, it's our objective to both obtain more of these kinds of assignments and expand as an organization. Beside this we want to create an environment in which our employees get the opportunity to learn, grow and become real experts." Nick says.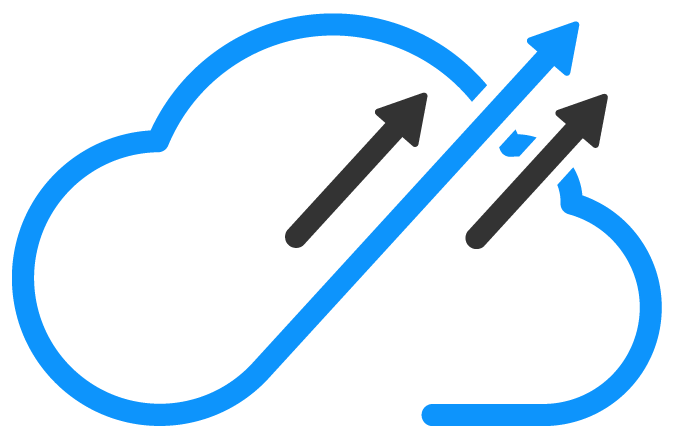 Fully ready to indulge yourself in the world of Google Cloud Platform? Get in touch and let's build a success story together! Let's talk!
Hungry for more? Go check out our other blogs!